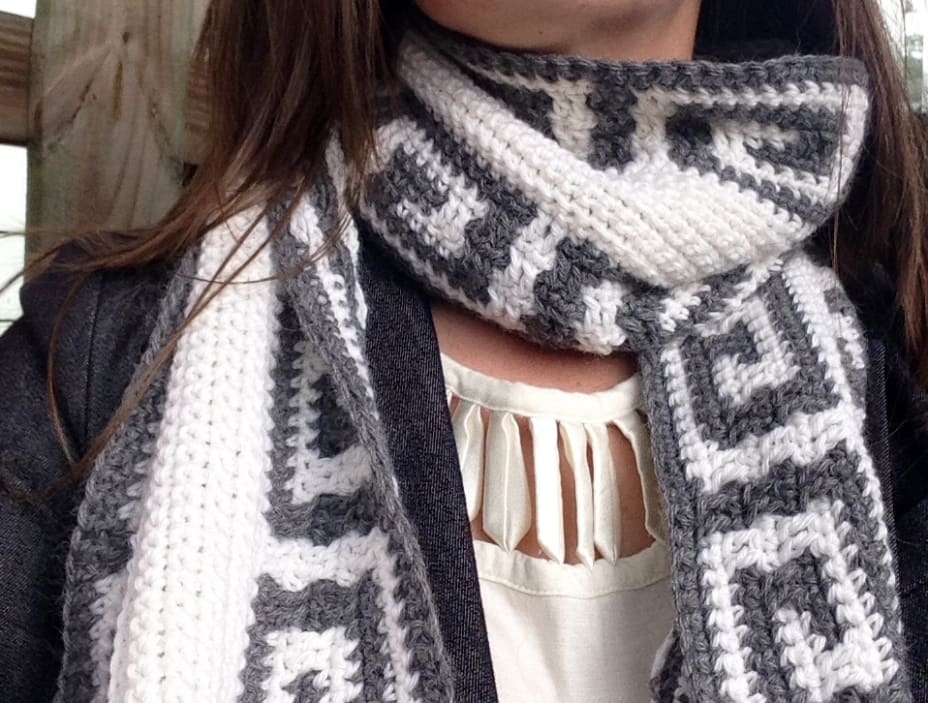 For Thanksgiving this year, I am grateful that I'm finally finishing this design project. I started on this journey when I made my father the Aztec Scarf by Amy O'Neill Houck (you can find my version here).
The double-sided design was so interesting to me that I started to wonder whether I could create any interesting patterns using the same technique. I had already been playing with the idea of incorporating the Greek key or other Greek-inspired designs into one of my patterns. This technique proved to be a winner.
Here is the finished project. You can buy the pattern in my Etsy shop or on Ravelry.